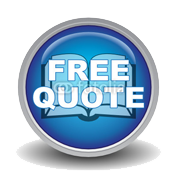 Resin Floor Polishing Pads
Overview
Specifications
Features
Description:
Floor polishing pads are resin bonded polishing abrasives to grind and polish stone and concrete floors. This wet used pads are fast aggressive and long life with high quality diamond or selected resin grains inside. Designed with big channels to allow dust or slurry to flow through.
Application:
Polishing pads intended for stone and concrete floor polishing, dry or wet use;
For floor grinding and polishing machines;
Features: 
Fast aggressive grinding and removal capacity, high grinding efficiency and well balanced. 


Grain Sizes: 
50#, 100#, 200#, 400#, 800#, 1500#, 3000#
Package & Shipment:
6pc/set or customized packages
Express Delivery, Air Cargo or Sea Shipment Suggested.


Success Story:
Good experiences in stone and concrete floor surface preparation and grinding jobs. 


Keywords and Tags
Floor Polishing Pads, Diamond Polishing Pads, Concrete Polishing Pads, Stone Polishing Pads, Diamond Cup Wheels, Cup Grinding Wheels, Diamond Grinding Wheels, Granite Cup Wheels, Granite Grinding Wheels, Polishing Pads, Wet Polishing Pads, Stone Polishing Pads, Dry polishing Pads, Flexible Polishing Pads, Diamond Polishing Pads, Abrasive for Marble, Abrasives for Granite|Granite polishing abrasives|granite polishing tools|granite grinding abrasives|granite grinding tools| Stone Polishing Tools, Stone Tools, Diamond Tools, Fullux Abrasives 
RELATED PRODUCTS