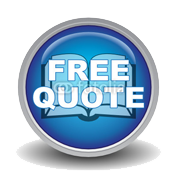 Diamond Cup Grinding Wheels for Granite
Overview
Specifications
Features
Description:
Diamond Cup Grinding Wheels are designed for stone edge chamfer and surface grinding or for floor surface preparation and grinding. Turbo Cup Wheels and Double Row Cup Wheels suggested for stone and floor grinding. For floor grinding, special design of different segment type available upon request, such as T-Segmented, Swirl Segmented and many others for floor professional grinding jobs.
Application:
Cup Grinding Wheels intended for stone and concrete floor grinding to be used on angle grinder, air polisher and floor grinding machines;
Features:
Fast aggressive grinding and removal capacity, high grinding efficiency and well balanced.


Grain Sizes:
Coarse, Medium and Fine available in M14, 5/8"-11 or 22.23mm Arbor.
Package & Shipment:
1pc/small box carton
Express Delivery, Air Cargo or Sea Shipment Suggested.


Success Story:
Good experiences in stone surface grinding and edge chamfering, and also good for stone and concrete floor surface preparation and grinding jobs.


Keywords and Tags
Diamond Cup Wheels, Cup Grinding Wheels, Diamond Grinding Wheels, Granite Cup Wheels, Granite Grinding Wheels, Polishing Pads, Wet Polishing Pads, Stone Polishing Pads, Dry polishing Pads, Flexible Polishing Pads, Diamond Polishing Pads, Abrasive for Marble, Abrasives for Granite|Granite polishing abrasives|granite polishing tools|granite grinding abrasives|granite grinding tools| Stone Polishing Tools, Stone Tools, Diamond Tools, Fullux Abrasives
RELATED PRODUCTS