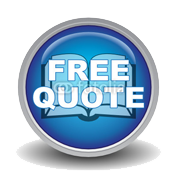 Aluminum Backer Pads
Overview
Specifications
Features
Description:
Backer pads are designed to adapt polishing pads to angle grinder and air polisher with velcro system. It is available with soft rubber pads, hard plastic pads and aluminum pads for polishing different natural stone and floors.
Application:
Backer Pads intended for connecting polishing pads for relevant equipment used for stone and floor polishing;
For Angle Grinder, Air Polisher and Floor Polishing Machine;
Features:
Fast shinning and excellent polishing quality, Flexible in shape and not easily get deformed.


Available Pads and materials
Soft rubber pads, Hard plastic pads and Aluminum pads
Available in M14, 5/8"-11 or Snail Lock.
Package & Shipment:
1pc/small carton boxes
Express Delivery, Air Cargo or Sea Shipment Suggested


Success Story:
Flexible in pads and stable in performance;


Keywords and Tags
Backer Pads, Adapters, Polishing Pads, Wet Polishing Pads, Stone Polishing Pads, Dry polishing Pads, Flexible Polishing Pads, Diamond Polishing Pads, Abrasive for Marble, Abrasives for Granite|Granite polishing abrasives|granite polishing tools|granite grinding abrasives|granite grinding tools| Stone Polishing Tools, Stone Tools, Diamond Tools, Fullux Abrasives
RELATED PRODUCTS